Hello and welcome to Arkay Driving School.
My name is Raj and I am an independent driving instructor who has been providing lessons in and around Leicester for the past 13 years.
I have developed various techniques and systems that will make it easier for you to learn how to drive safely and confidently. This means that lessons are carried out in a calm and relaxed manner, and are tailored to each individual's ability. My aim is to ensure that your experience is interesting, enjoyable and above all fun!
My rates are very competitive, with discounts offered for learner drivers who come from other instructors or have prior experience. Lesson prices are affordable and and offer good value in terms of money and quality.
I offer a trial lesson of 1.5 hours for £35, with no obligation to continue learning further should you choose not to. This will allow you to see for yourself that we keep our promise. My lessons are among the most affordable around so please check 'Our Offers' page to get more details, or alternatively give me a call on 07877989362 
The DVSA states that it takes a learner 45 hours of professional lessons on average to be prepared for a driving test, and I am proud to say that most of my learners take the test around 35 hours of lessons, with a high chance of passing on their first attempt.
Give me a call, you won't be disappointed.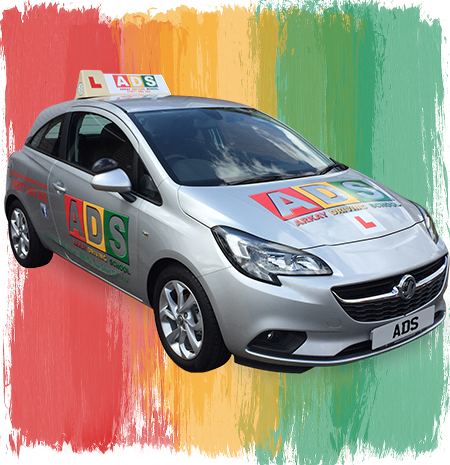 Try Us
FOR THE BEST RATES IN TOWN!
IF YOU DON'T LIKE US THERE IS NO OBLIGATION TO CONTINUE
ARE YOU LOOKING FOR A DRIVING SCHOOL IN LEICESTER THAT WILL GIVE YOU THE BEST CHANCE OF SUCCESS AT THE BEST RATES?
LOOK NO FURTHER THAN ARKAY DRIVING SCHOOL
Why use us?
High Pass Rate
Nervous drivers welcome
We collect you
Up to date vehicles
Value for money